I had the privilege to visit one of the famous Croatian cities that has a rich history and culture.
My trip to Zadar was a part of my stay in Tamaris auto camp which is located close to the big city. I visited it with my girlfriend in the summer season 2018.
About Zadar
Zadar is Croatian seaport at the Adriatic Sea and a center of north Dalmatia which has around 71.500 residents.
It is located at peninsula between the city Rijeka and Split and is a part of UNESCO heritage. The city is a well-known tourist attraction due to medieval and Venetian buildings, and sights.
Local sights that you should see
These are some of the local sights in Zadar that you should see when visiting the city.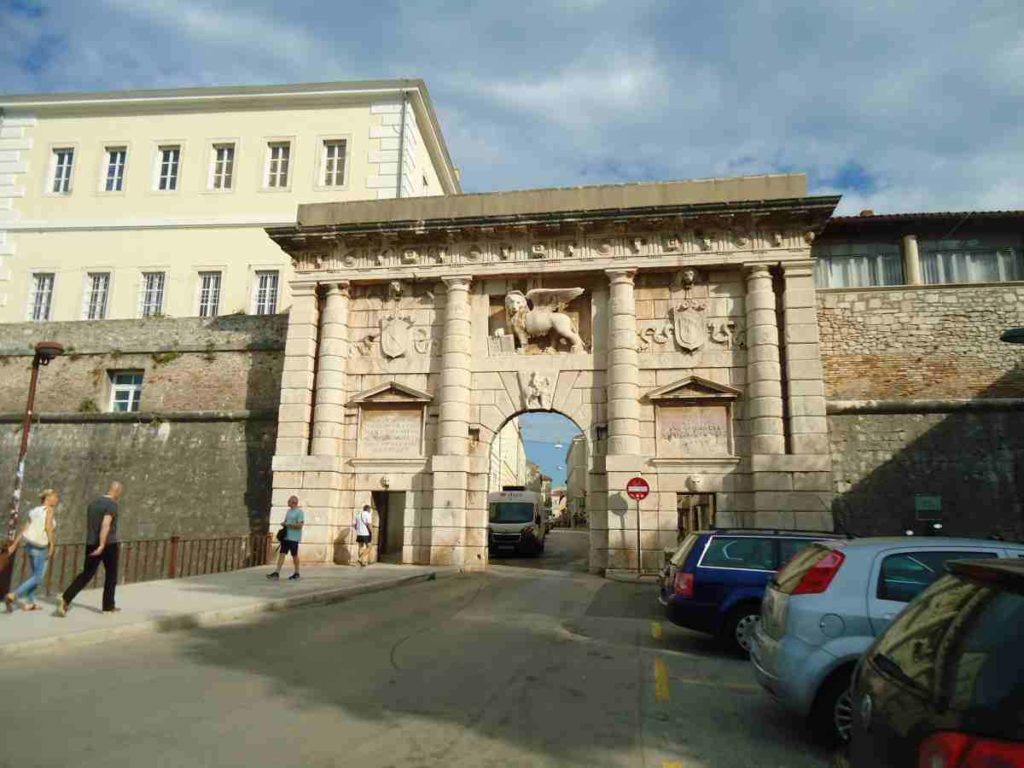 The city gate
Zadar was constantly attacked in history so they built a city gate and wall in the year 1543 (Venetian times). You will enter the city through the gate where you will see a winged lion.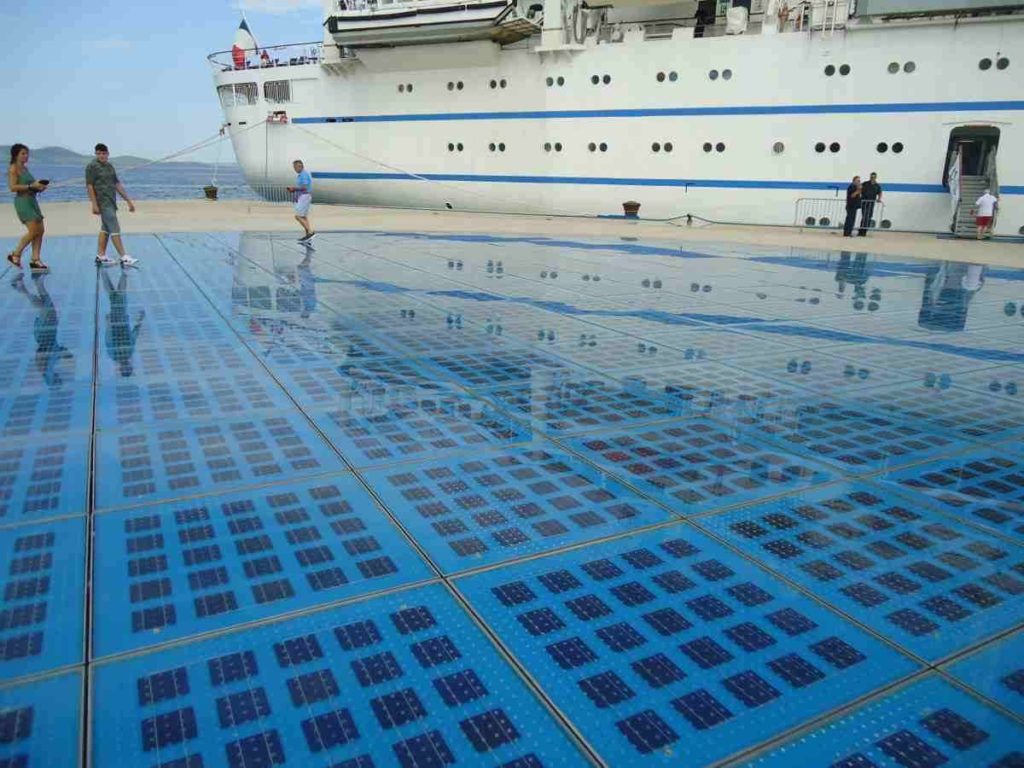 Greetings to the Sun monument
Greetings to the Sun is a monument dedicated to the sun and symbolize communication with nature. It is built by three hundred multi-layered glass panels in a circle with photo-voltage solar modules with lightning elements beneath the coast.
Every small circle presents a symbol of the Solar System planets. I recommend you see it at night since you will be able to see its magnificent lights. I am inviting you to visit their tourist board where you can see the events coming, use their travel app, gastro guide and much more.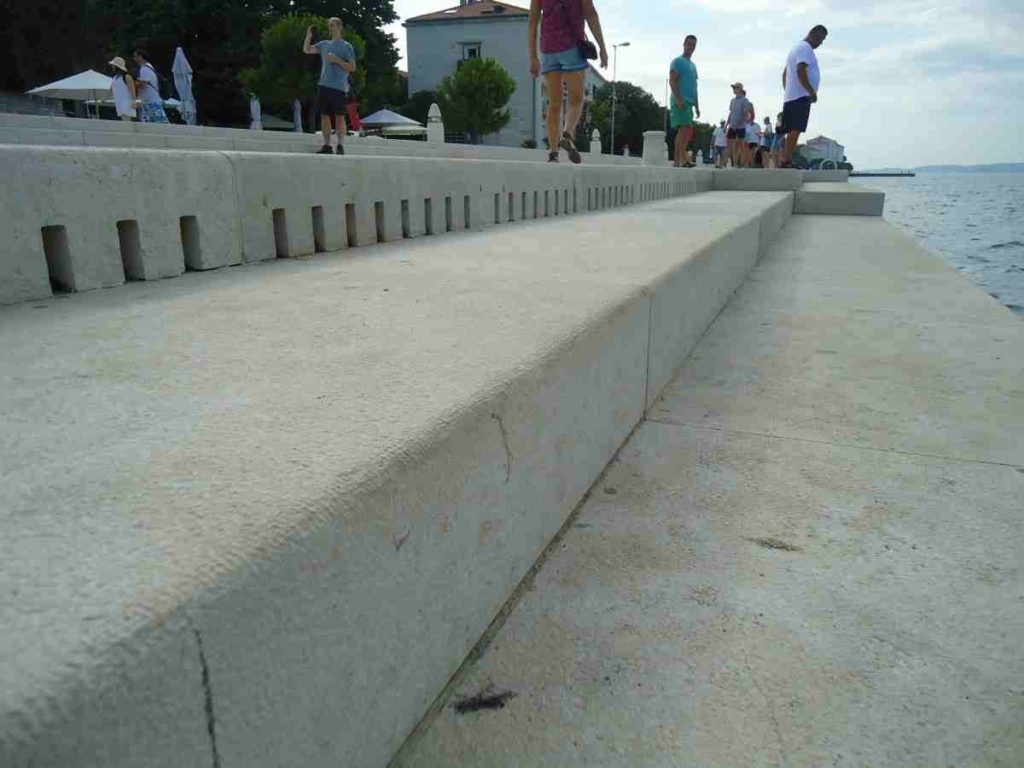 The sea organs
Not far from the Greetings to the Sun monument you have the sea organs. These are known as the architectural building and experimental musical instrument that uses the sea waves and pipes to produce sounds.
They are located beneath the marble steps. While Greeting of the Sun monument communicates with the light, the sea organs communicate with the sound.
If you want to relax and hear the voice of the sea, I recommend seeing the sea organs.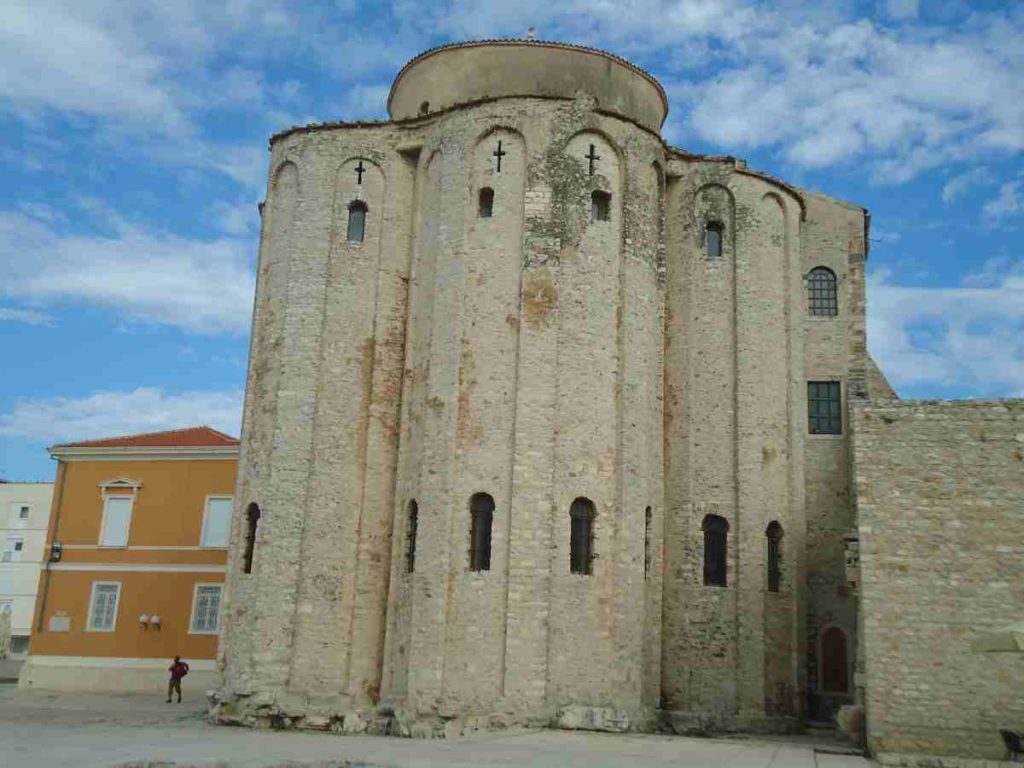 Church of St. Donatus
This church is named after Bishop Donatus and represents a symbol of Zadar. It has an unusual cylindrical shape with double interior space. It holds the remains of the Roman Forum in its foundations.
Today, the church is a place for musical events because it has great acoustic characteristics and is no longer a place for praying.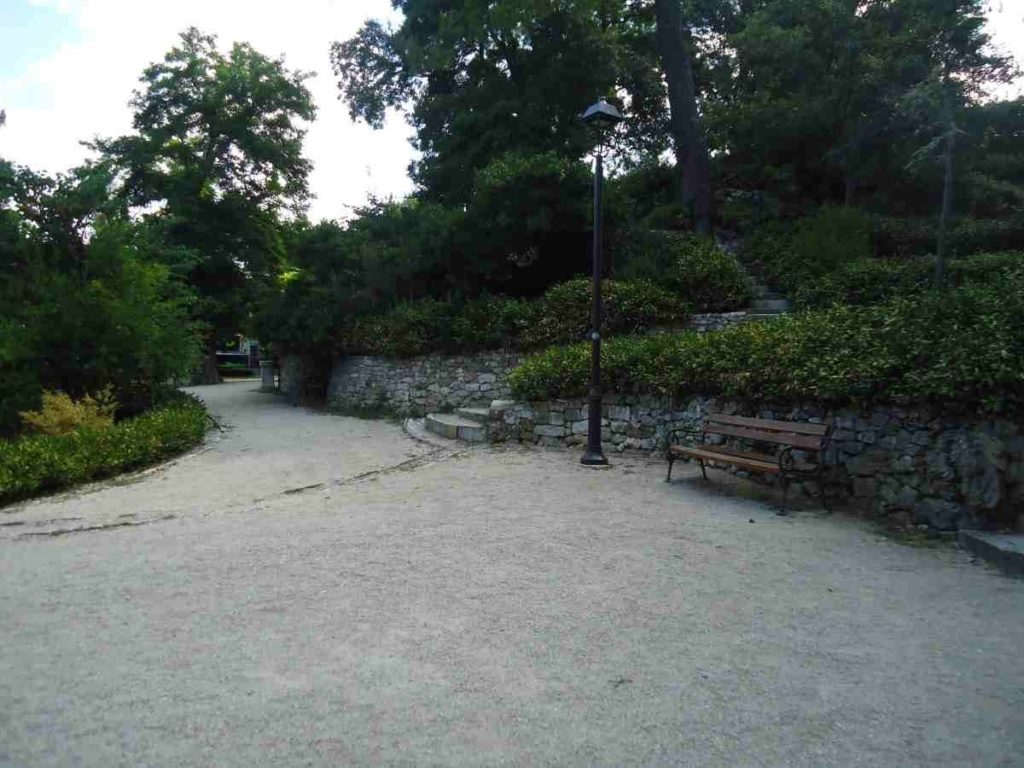 Vladimir Nazor park
If you are a nature lover and seeking peace, you should go to Zadar's biggest park. It is named after a famous Croatian writer. In the park, you will walk through pathways, see a lot of different plants, a pond and sit at the bench to enjoy the moment.
What do you need to know when traveling to Zadar?
Croatians are a part of the European Union since 2013. Croatia didn't accept the euro as their currency, so you will be paying goods and services with Croatian kuna (1$=6.51 kuns).
They speak Croatian language but English is acceptable as Zadar is visited by many foreign tourists. You will be able to use the internet almost everywhere. There are some internet coffee shops, libraries, schools, hotels, restaurants and other places where you will be able to use Wi-Fi for free.
If you want to see another part of the city you can use the public bus. You can buy a bus ticket at a newsstand or on the bus directly. Taxies are also available but they can be pretty expensive.
I didn't spend the night at Zadar since I was accommodated at auto camp Tamaris that is near the city. I camped in a tent. If you are interested in camping you can choose auto camp Borik or Zaton.
However, you can spend the night in a hotel, hostel or at locals who give rooms and apartments for rental in Zadar.
Final word
My daily trip to Zadar was as I expected. It is a beautiful place with a rich history, culture, and architecture where anyone can find pleasure. I should mention that Croatians are football lovers and passionate about the sport.
I was visiting the city in the time of football so there were posters of their footballers and flags everywhere.
I especially liked the organs and the park since I like peacefulness. Zadar offers something for everyone no matter if you seek adventure, a musical evening, sport, historical guidance, a cultural hour or want to relax somewhere peaceful.
I wish you a nice vacation in Zadar which awaits to spoil you.
Photo by cocoinzenl